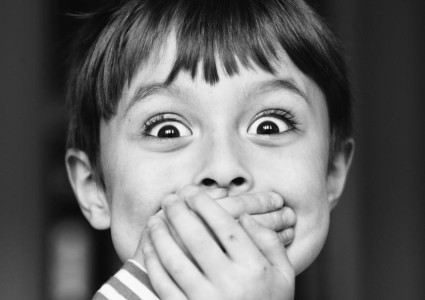 You'll Never Believe The Top Ten Paying Companies in the UK
By
| | Money
Advertisement
---
Have you ever wondered which UK employers pay the highest salaries to their employees? Are you curious as to which industries have the highest paying salaries?
Perhaps it comes as no surprise that three sectors dominate the highest paying scale – the Technology sector, the Consulting sector, and Banking.
There are many reasons that these companies pay their employees such good wages – many will be at the top of their industry with hard-to-find skillsets. Many will also have an excellent professional network and can bring business to the company.
So without further ado, below are the UK's 10 Highest Paying Companies*
10. BNP Paribas


BNP Paribas is an international banking group who have a presence in 75 countries – including Europe, the US, and the Asia-Pacific region. As of 2017, it employs over 190,000 people all over the world.
Much of its revenue is derived from its retail banking however BNP Paribas is also a global investment bank – mainly working in derivatives trading, structure finance, and project finance.
In Europe, the company has four main domestic markets:
– Belgium
– France
– Italy
– Belgium
Despite this, in the UK BNP Paribas has 27 locations and employs over 7,500 people.
It is currently working on rolling out more services to Mediterranean countries, Eastern Europe, and areas of the United States.
• Median Total Compensation: £73,000
• Median Base Salary: £62,000
9. Google



This tech giant almost needs no introduction. Google is an American company that specializes in internet services and products.
Many people will know Google from it's core Product – Google Search. In fact, many people now refer to searching on the internet as 'Googling' something, regardless of whether they use Google's search engine or a competitors.
Around the world, Google is the most used internet search engine with around 77% of all searches. Baidu, a Chinese search engine, accounts for around 8%, with Bing at 7% and Yahoo at 5%.
Although best known for it's search product, Google offers many different products. Some of its most well-known products are:
• Google search
• Services for work such as Google Docs
• Email (Gmail)
• Google Calendar
• Cloud Storage (Google Drive)
• Translation (Google translate)
• Online videos (YouTube)
• Maps and navigation (Google Maps)
• Operating Systems (Android)
• Web Browsers (Chrome)
• Median Total Compensation: £73,300
• Median Base Salary: £60,225
8. Cisco Systems
Cisco is an American technology company that is most well-known for its networking hardware. Founded in 1984, Cisco now employees over 73,000 people around the world.
Did you know that the name 'Cisco' is derived from the city name 'San Francisco'? And the company's logo is meant to be the two towers of San Francisco's Golden Gate Bridge?
Despite the rise of cloud computing, Cisco remain as the dominant company in the infrastructure market. Research by the Synergy Research Group showed Cisco are the market leader in six out of seven Enterprise infrastructure market segments:
– Switches and routers
– Enterprise voice systems
– Network security
– UC applications
– WLAN
– Telepresence
The only segment where they are not the market leader is in data centre servers where HP are the leaders.
Median Total Compensation: £74,000
Median Base Salary: £58,952
7. Nomura International

According to their website, Nomura is "an Asia-headquartered global investment bank with an integrated network spanning over 30 countries. By connecting markets East & West, we service the needs of individuals, institutions, corporates and governments through our three business divisions: Retail, Asset Management, and Wholesale (Global Markets and Investment Banking)."
Nomura employ over 28,000 people worldwide.
Their EMEA network is headquartered in London. It operates in 17 countries.
As of March 2016, Nomura had:
– $1.2 billion net income
– $12.4 billion net revenue
– $365.5 billion total assets
– 15.2x cross leverage
– $24 billion shareholders' equity
Median Total Compensation: £74,990
Median Base Salary: £65,000
6. Deutsche Bank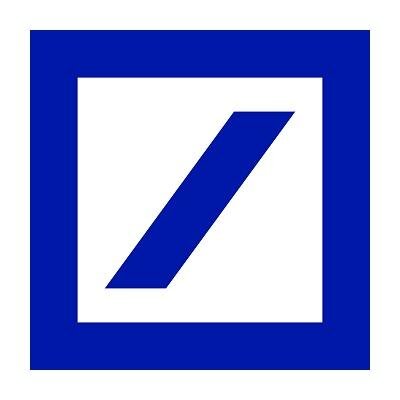 Deutsche Bank has London as its largest investment banking operations and it employs over 8,000 people in the UK alone. This makes it one of the largest employers in the City of London.
Deutsche Bank is over 140 years old. It was founded in Berline in 1870 to support the internationalisation of business and facilitate trade between Germany and overseas markets.
In 1873, Deutsche's London branch was opened. This was the first European Office outside of Germany.
Median Total Compensation: £75,000
Median Base Salary: £65,000
5. Facebook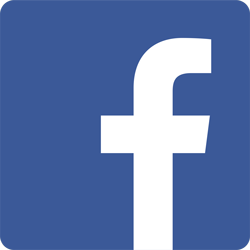 Facebook is a social media network that was launched in 2004. The network was an immediate success as shown by their increasing reach each year:
By December 2004, over 1 million people had accounts on the network.
By December 2005, Facebook had reached 6 million users.
By December 2006, Facebook has reached 12 million people, doubling their userbase in a year.
By December 2007, over 58 million people were active on Facebook.
There was said to be 1.23 billion active users on Facebook (as of December 2016). Of this figure, there were 1.15 billion mobile daily active users in the same month – and around 85% of active users are not in the US or Canada.
Facebook employs over 17,000 people all over the world.
Median Total Compensation: £79,500
Median Base Salary: £68,420
4. Boston Consulting Group

The Boston Consulting Group (BCG) is an American firm who specialise in management consulting.
BCG have 88 offices in 48 countries.
The firm has advised clients in the private sector, public sector, and not-for-profit sector, in countries all over the globe. Over two-thirds of Fortune 500 companies are said to have been advised by BCG at some point.
BCG is part of the "Big Three" (or MBB). This is a colloquial name for the three largest consulting firms in the world by revenue. McKinsey tops the Big Three list, followed by BCG. Bain & Company is the last of the three firms.
BCG started in 1963 with just two consultants. Since then, the firm has grown massively and now employs over 14,000 people in 88 offices around the world.
Median Total Compensation: £83,311
Median Base Salary: £80,000
3. McKinsey & Company



McKinsey & Company is a worldwide management consulting firm.
Key figures are:
Founded: 1926
Number of employees: 11,000
Number of offices: 110
Revenue: $8.4 billion (2015)
It is widely considered to be the most prestigious management consultancy in the world. It has advised many of the globe's largest corporations, governments, and non-for-profit companies.
McKinsey is part of the "Big Three" (or MBB). This is a colloquial name for the three largest consulting firms in the world by revenue. McKinsey tops the Big Three list. The other two firms in the list are BCG (the Boston Consulting Group) with Bain & Company being the last of the three firms.
Median Total Compensation: £85,499
Median Base Salary: £78,000
2. EMC

Dell EMC is a member of the Dell Technologies family.
Dell EMC sells data storage, information security, virtualization, analytics, cloud computing and other products and services that enable organizations to store, manage, protect, and analyse data.
Dell EMC works with companies around the globe in all sectors, from startups to Fortune Global 500, banks to healthcare, internet providers to public sector companies.
Key statistics:
Founded: 1979
Headquartered: Hopkinton, Massachussetts
Median Total Compensation: £86,500
Median Base Salary: £70,000
How many of the top paying companies in the UK did you get right? Can you guess who the top paying company of all is?
1. SAP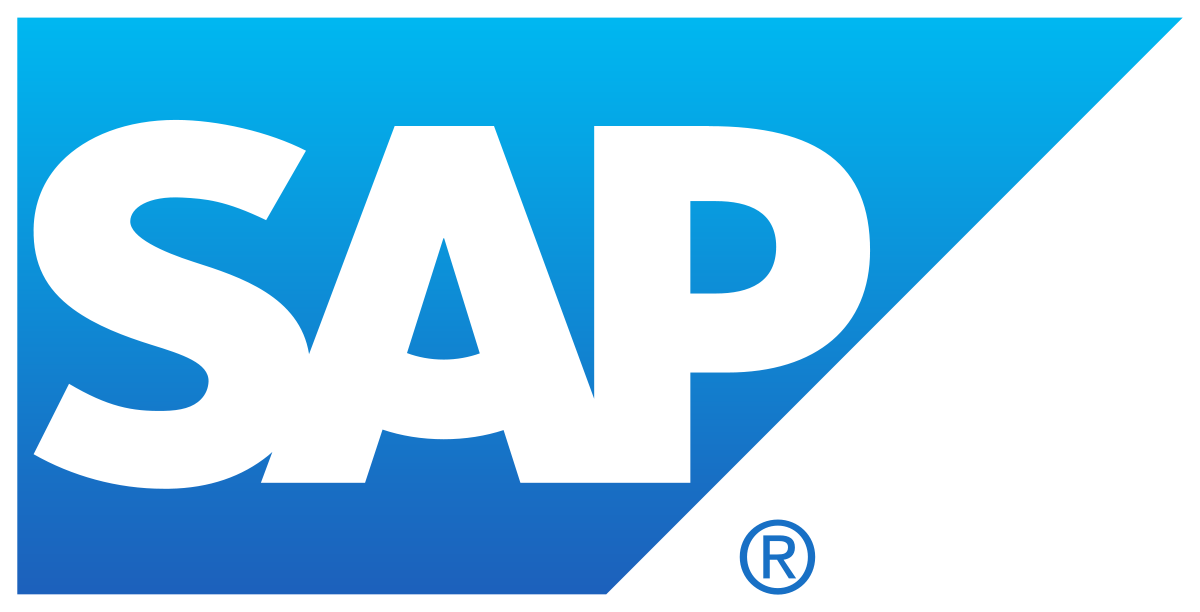 SAP is a multinational software company that makes Enterprise software to manage business operations and customer relations.
SAP stands for 'Systems, Applications & Products in Data Processing'.
Key facts:
Founded: 1972
Industry: Technology (Software)
Headquarters: Weinheim, Germany
Number of Employees: 84,000+
Number of Customers: 335,000 in 180+ countries
Median Total Compensation: £90,000
Median Base Salary: £75,000
Figures taken from research by Glassdoor.
Image credit: Westsara
Click on the links below for more articles!
---
Advertisement